In 2019, Häagen-Dazs changed its look but not its recipes!
In 2019, all your favourite flavors are getting a make over. Give in to these new designs and a new range called "Obsessions Collections" for even more delicious pleasure.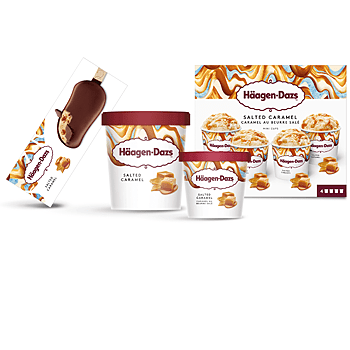 Our New Look
We called on artists from all over the world to taste our ice creams and create their own designs for each flavor based on how they felt. Crunchy, soft, creamy, delicious, each flavor now has its own design, and this is true for all our lines! Succumb to this breath of fresh air, for tasty and colorful moments!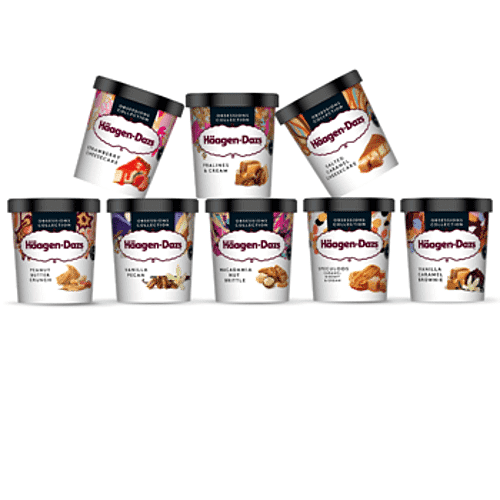 Obsessions Collection Range
We've brought together our most delicious recipes, rich in tasty ingredients, in a brand new range. Whether it's in a cup or a mini-cups, you'll find your favorite flavors like Macadamia Nut Brittle, Vanilla Pecan, Caramel Biscuit & Speculoos, to name a few, in our new Obsessions Collection. The most gourmet ice creams gathered in a single collection, for your ultimate pleasure!